Lifestyle Financial Planning is built around maintaining the lifestyle you have today to last throughout your life.
Protect the Lifestyle that you have today by insuring against sickness and death.
Save and invest to maintain that lifestyle for your family.
Fund your retirement for when you choose to stop or reduce your working life.
Retirement planning is a process that evolves over time.
To have a comfortable, secure retirement, you need to build a financial cushion that will finance it.
Planning for retirement begins with thinking about your retirement goals and how long you have to meet them.
Your Pension plan is a critical component of a well balanced financial plan.
Key reasons why pensions still make sense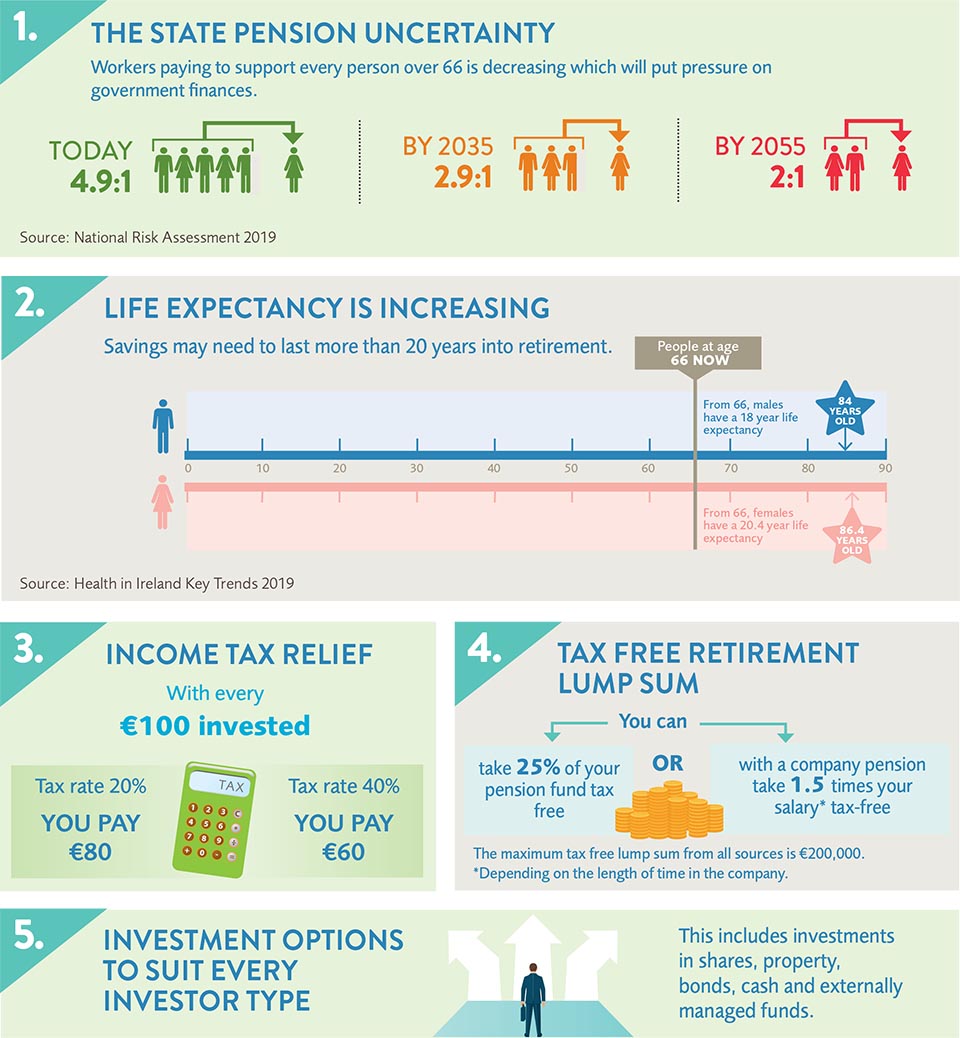 "Live life today . Work with us to plan for tomorrow."